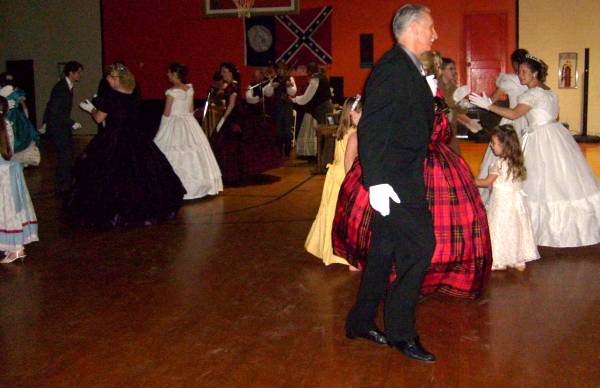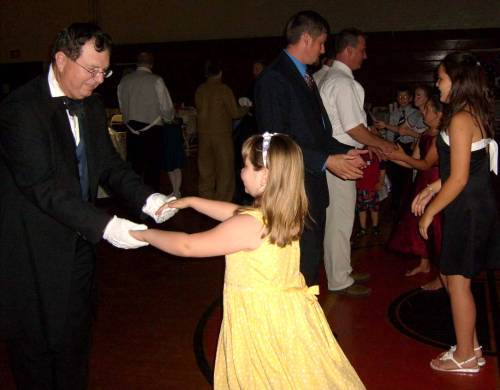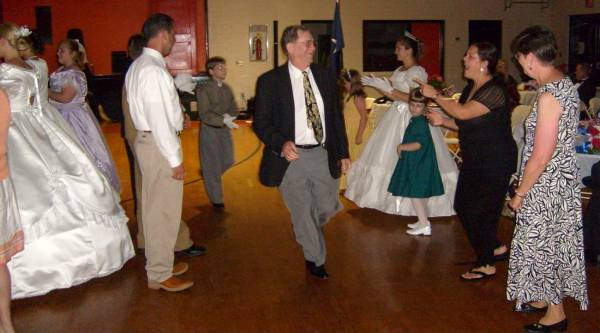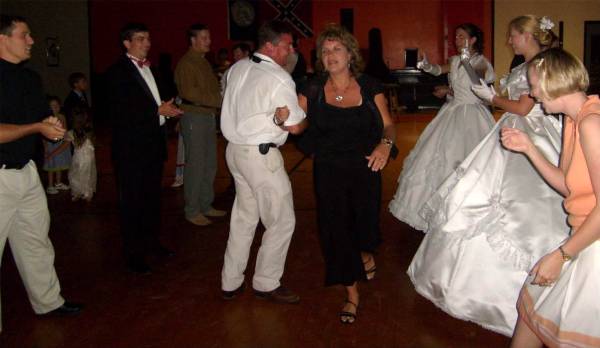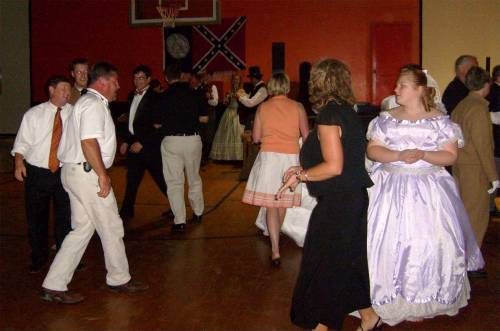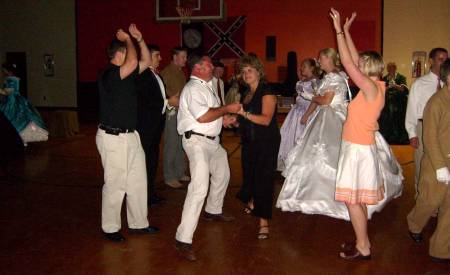 The Virginia Reel!

The Grand Promenade!

The Patty Cake Polka!

The Gothic Dance!

The Broom Dance!

And fantastic music

by the enchanting

talents of

UNRECONSTRUCTED!

Young and old got into the act after the feasting was done!

Some of us feasted TWICE!

Showing off some moves!

And swing your partner!

And around WE Go!!

Breaking the Bridge!